Planned Parenthood comings and goings
This article originally appeared in this issue of the WSR:
2019-08-07
Coming: Planned Parenthood of Wisconsin announced it is expanding through the purchase of Essential Health Clinic, effective August 19, 2019. The procurement will allow PPWI to expand into western Wisconsin with clinics in La Crosse, Sparta and Blair. Reports state that all existing EHC staff will be employed by PPWI and will do the same jobs. Wait until they find out what it is like to work for PP.
Going: UNIONS at Planned Parenthood. Over the years, we have documented a number of conflicts between Planned Parenthood and employees who want to unionize. Although Planned Parenthood enjoys the support of many unions, very few of its workforces are unionized. We've always thought this was a strange situation. Why would unions support what is, essentially, a non-union shop. This week, the following tweet brought this whole conundrum to the forefront once again. This tweet came from the Office and Professional Employees International Union (OPEIU):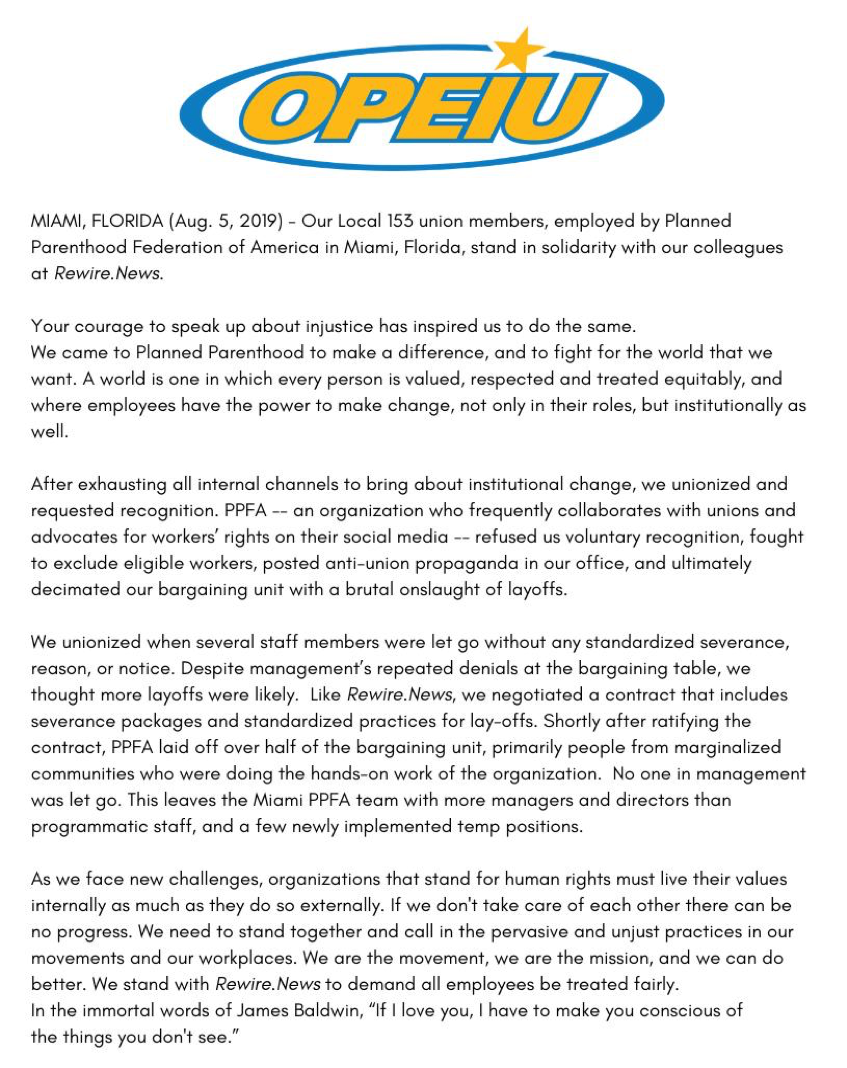 Click on the above image to enlarge.
The union saga at Planned Parenthood continues.